60-Minute Custom Massage Session
$6995
First-time guest only.
Sessions include time for dressing & consultation.
60-Minute LaVida Signature Facial
$6995
First-time guest only.
Sessions include time for dressing & consultation.
August 9, 2022
The massage was and is always good. What I don't like is the ease of booking an appointment online, as it doesn't show who works what days and times, so you pick a name, click through looking for the desired weekend (for example) and then she has no times to pick. Then you have to back all the way out and go through it again. Instead of wasting time, it would be nice to know when people work so you're not trying to find them on a day that they don't even work. Biggest issue is that I had a 90-min massage. (I have several 60-min sessions already paid for to use) I was told that I could use a 60-min I have on credit but I could either pay for the additional 30 min I added, or I could use another 60-min prepaid massage for the 30 minutes! I found this to be a terrible policy. I was suggested to use some of my prepaid sessions, I could book a 90-min appointment, so I did. But then when finished I find out the desk person said they can't use 30 minutes of my 60 minute session to pay for it. So if I didn't pay for the additional 30-min, I would have to use a full 60-minute credit session. WHAT?? So I'd end up paying for 60-min massage for a 30-min add on. That's poor practice and bad customer service. It's stealing money this way. I'm sorry, that's not right. Lastly, I was suggested to book a 2-hour massage when I found all this out, and she said the website doesn't allow you to choose 2-hours, so after picking a 90, I'd have to call and make it 2-hours. Seems stupid if you ask me. Way to many steps when websites are designed to make tasks easier.

more reviews…
Center Hours
Monday – Friday: 11:30 am – 8:00 pm
Saturday – Sunday: 12:00 pm – 7:00 pm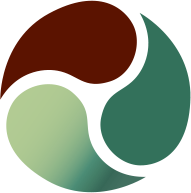 LaVida Massage of Shadyside,PA offers many services related to health and wellness. We promote personal well-being in an elegant, yet casual atmosphere where certified massage therapists and licensed estheticians are experienced in customizing treatments to your specific needs.
LaVida Massage specializes in providing personalized massage sessions which offer benefits such as pain relief and increased energy, as well as aesthetic services which promote healthy and rejuvenated skin.
​
Featured LaVida Massage Services