60-Minute Custom Massage Session
$6995
First-time guest only.
Sessions include time for dressing & consultation.
LaVida Signature Facial
$6995
First-time guest only.
Sessions include time for dressing & consultation.
January 27, 2023
My girlfriend and I came to get massages at LaVida yesterday to destress and relax and we did not regret it. Jessica was my masseuse and she did a spectacular job. She created a comfortable and relaxing environment which she upheld throughout the entirety of my massage. I will definitely be returning for future services.
January 24, 2023
Kaylin is my favorite therapist; she does an amazing job of relieving stress in my neck and shoulders and helping me relax. The only thing that was disappointing is that I was in the room all the way in the back on the left and the room was chilly even though the heat was on the table. Never an issue in any of the other rooms. I am a member and have been going here for years, always nice to have a good therapist, please keep her!

more reviews…
Center Hours
Monday – Friday: 11:30 am – 8:00 pm
Saturday – Sunday: 12:00 pm – 7:00 pm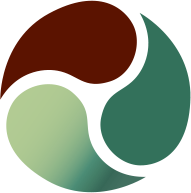 LaVida Massage of Shadyside,PA offers many services related to health and wellness. We promote personal well-being in an elegant, yet casual atmosphere where certified massage therapists and licensed estheticians are experienced in customizing treatments to your specific needs.
LaVida Massage specializes in providing personalized massage sessions which offer benefits such as pain relief and increased energy, as well as aesthetic services which promote healthy and rejuvenated skin.
​
Featured LaVida Massage Services